About
News
GETTING TO KNOW THE WOMEN OF THE I-5 ROSE QUARTER IMPROVEMENT PROJECT
In celebration of International Women's Day and this year's theme, #EmbraceEquity, we sat down with six women working on the I-5 Rose Quarter Improvement Project to get their takes on what embracing gender equity looks like in the transportation industry. 
*Order below is alphabetical by last name, from left to right, top to bottom. 
Megan Channell, AICP 1

I-5 Rose Quarter Improvement Project Director

ODOT

Briana De Kalb, PE 2

Senior Project Engineer

Hamilton Sundt Joint Venture in Association with Raimore (HSJV)

Rose Gerber

I-5 Rose Quarter Improvement Project Public Outreach and Media Manager

ODOT
Carolyn Heniges, PE 2

Construction Resident Engineer

ODOT

Angela Murphy

I-5 Rose Quarter Improvement Project Public Involvement Manager

Hamilton Sundt Joint Venture in Association with Raimore (HSJV)

Shannon Singleton

Director of Community Engagement and Advocacy

Espousal Strategies
1 American Institute of Certified Planners
2 Professional Engineer
We Asked -
What led you to the transportation industry?

De Kalb:
To be a part of projects that impact my community now and in the future is why I got involved in this industry – specifically, I like that I'm a part of transportation projects that can help improve safety and the day-to-day lives of the people that utilize what I build. I also really like the collaborative nature of being on a construction project. It's fascinating that such a large group of people, both in the office and in the field, are all working towards the same goal.

Heniges:
What led me to this industry is my love of math, simply said! My uncle encouraged me to be an engineer knowing women were starting to enter this field and there was a lot of opportunity out there. In school, I was especially interested in survey and structures. Transportation was an awesome way to combine those two interests with my other interest in public service.

Murphy:
I was introduced to the industry when I was hired early in my career by a women-led firm that specialized in comprehensive public involvement, education and marketing campaigns on projects encompassing regional water studies, property development, transportation and infrastructure (interstate/roadway) improvements.
What does embracing gender equity in transportation and beyond mean to you?

Channell:
Embracing gender equity is about respect and empowerment. I embrace gender equity by looking forward, breaking down barriers to new opportunities, and most importantly turning around to grab the hands of other women to bring them into the pipeline and providing support for the new opportunities as well.

De Kalb:
To me, gender equity is amplifying women's voices in our industry. There are so many strong women in construction, and more work needs to be done to get their stories out there.

Gerber:
Embracing gender equity to me means looking at ways to hire more women into positions of power in government and business.

Heniges:
This question is hard for me because I was raised to not see myself as 'different,' albeit I was for many years the only female in the room. I often had other women come up to me after meetings astonished at how I handled myself in those situations and that I just engaged as if I belonged. Because I did! Equity to me is to not be seen as different, not be thought of as different. Embrace who you are and what you have to offer and have others do the same.

Murphy:
For me, embracing gender equity in the construction/transportation industry means promoting equal opportunity, access, respect and treatment for all. We need to be intentional in our recruitment and hiring practices, identify and address gender biases, champion an inclusive work environment, offer mentoring and development programs, raise awareness and inspire others to pursue careers in the industry.

Singleton:
The first thing that comes to mind is pay equity. It is unacceptable that pay equity still doesn't exist. And as Black women, we make even less than our white counterparts, so pay equity is a good example to highlight why we must center race in our equity work across all the axes of oppression.
What inspires you about working on the I-5 Rose Quarter Improvement Project?

Channell:
I am continually inspired by the opportunity this project presents – an opportunity to leverage transportation with a community-building and people focus. I am energized to be part of a team that is reshaping how transportation projects can be done and elevating community voice to ensure that project outcomes reflect community values.

Gerber:
I'm inspired by the community building that has occurred during the planning process, and that will continue into the future as a design is refined for the project. It's rare that an infrastructure project of this size and magnitude is designed with the community at the table.

Singleton:
I'm inspired by how much the community, both historically impacted and current members, are showing up and openly demanding the centering of Black voices and creating the canvas for community benefits. The resilience of the Black community is never surprising, but it is always inspiring.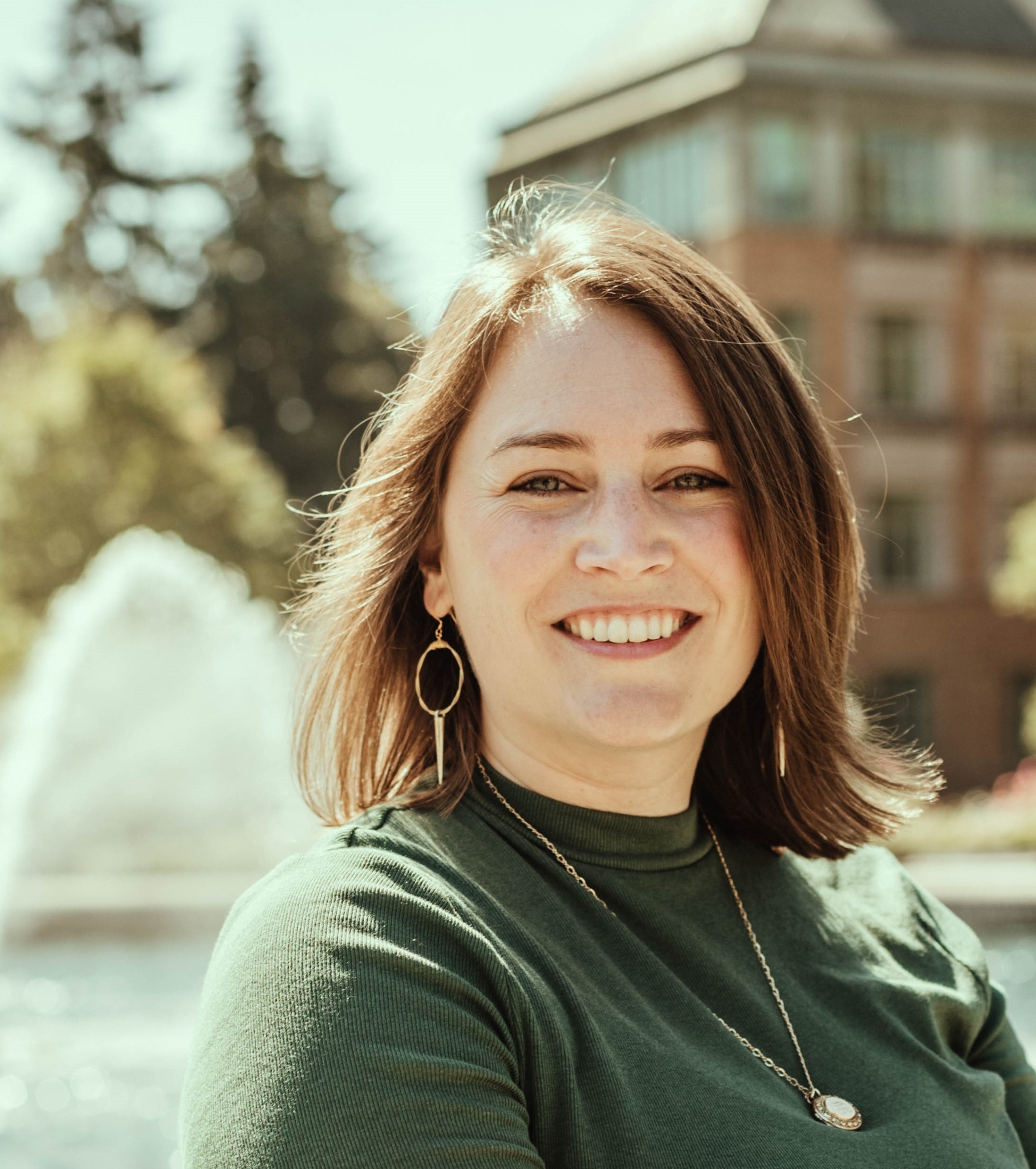 Kassie McKnight is a Communications and Outreach Specialist with WSP. She joined the project in June 2022 and supports it through content creation and coordination. To Kassie, embracing gender equity in the transportation industry means providing workspaces and community spaces that work for everyone. It's about recognizing, celebrating and actively uplifting everyone's expertise and value in the present as we build for the future. #EmbraceEquity