About
News
50-DAY SUPPLEMENTAL ENVIRONMENTAL ASSESSMENT PUBLIC COMMENT PERIOD CLOSES TONIGHT AT MIDNIGHT
ODOT and the Federal Highway Administration published a Supplemental Environmental Assessment (EA) for the project on November 15, 2022. Today is the final day of the 50-day comment period to submit a public comment responding to the document's findings, which evaluate the benefits and impacts of the proposed project design. The Supplemental EA updates the information presented in the 2019 EA and the 2020 Revised EA based on changes to the design of the highway cover. Visit the project website or online open house for more information.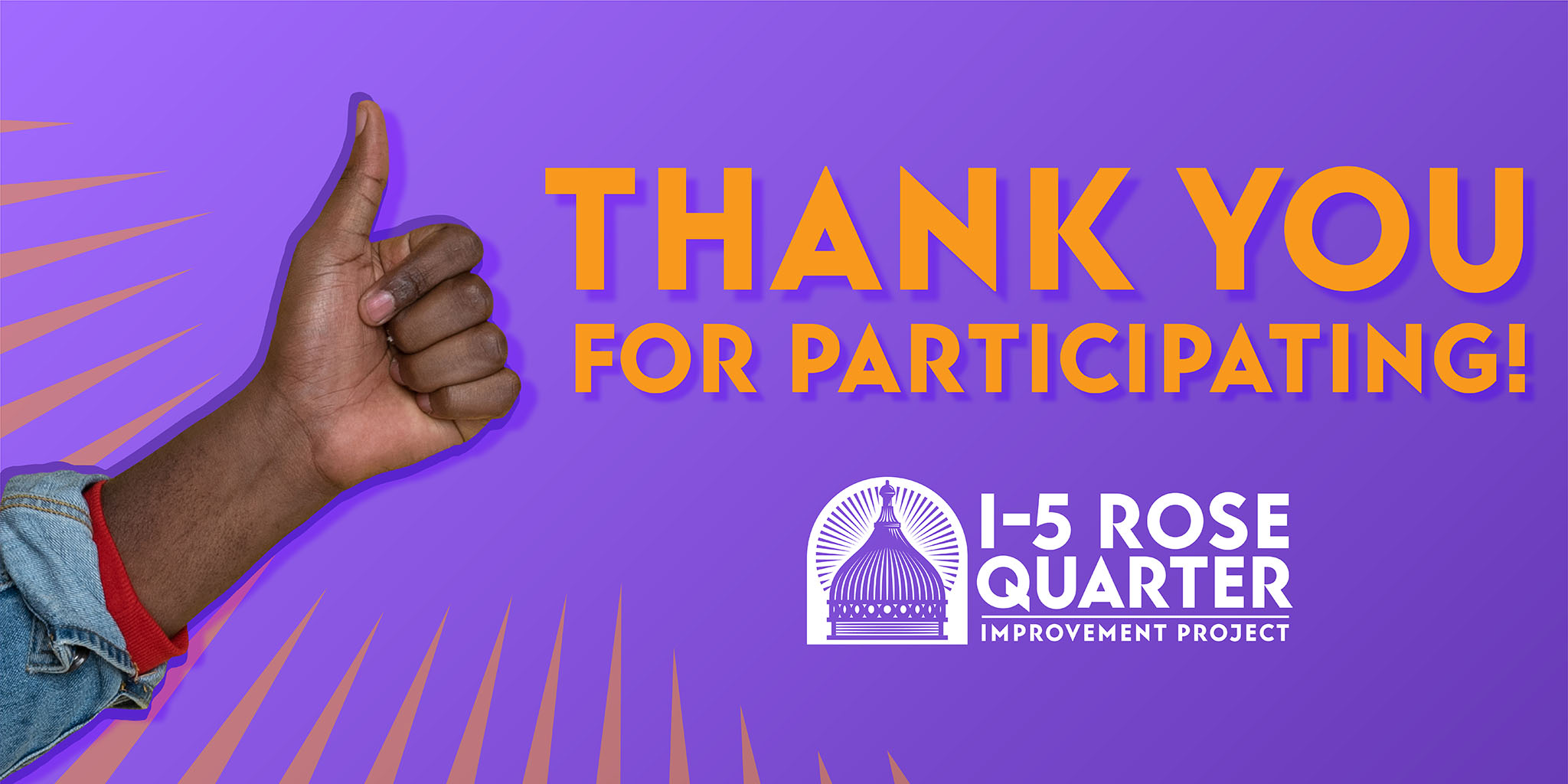 Thank you to everyone who has already participated in the project's environmental review process. Your feedback is valuable and will be carefully reviewed by the Federal Highway Administration before it issues an environmental decision on the project. We will post a report of the comments we received throughout the public comment period on the project website soon. A full report, including our responses to those comments, will be published later in the year.
We encourage you to stay involved with the project beyond this specific environmental review comment period. We will continue to engage with advisory committees, organizations and businesses, and with the public at community events. There are many ways to communicate with the project team and learn about what's ahead. Check our Events & Meetings page for upcoming opportunities.
WHAT TO EXPECT IN 2023
We're looking forward to a new year full of public engagement activities and important project milestones. Next month, we'll be celebrating Black History Month out in the community. Stop by our table at Self Enhancement, Inc.'s Junction Ave. 2023 Black-Owned Businesses Pop-Up from February 4 to February 5, 2023. We'll also be attending Oregon Engineers Week and the NW Youth Career Expo on February 22, 2023. Both events are geared toward introducing youth and students to career opportunities in engineering, construction, public service and more, and are taking place right here in Portland. Stay tuned for more event updates as we kick off 2023!