About
News
PARTNERSHIP BRINGS INNOVATIVE LEARNING AND OUTREACH TO THE CLASSROOM
Students at KairosPDX have been building bridges in more ways than one by making connections with the I-5 Rose Quarter Improvement Project team this fall. Students built literal bridges out of paper and popsicle sticks to learn engineering concepts but also made connections with the project team as part of a series of innovative classroom activities the project team created specifically for the students.
As an ongoing effort for meaningful engagement with youth, the project team partnered with KairosPDX's Learning Academy, a non-profit charter school in North Portland near the Rose Quarter project. Hamilton Sundt Joint Venture, in association with Raimore Construction staff (the project's prime contractor), and other project members have been a part of this KairosPDX program, known as Community Action Sessions.
HANDS-ON ACTIVITIES BRING STEAM CAREERS TO LIFE IN THE CLASSROOM
Nearly 30 students from third through fifth grades participated in activities with the project team, making connections to science, technology, engineering, art, and math (STEAM) education. The students dug into learning about the early principles of engineering and construction, city planning, local history and the importance of being an engaged citizen. Students heard how their voices can help shape projects in our city.
As students learned about jobs and careers in engineering and construction, they participated in a variety of activities that included exploring the strength of geometric shapes. They built and tested paper and popsicle stick bridges, while examining the differences in load types. By looking at how compression, tension and other forces impact structures, the students were able to identify weak points and adjust their designs. They received an introduction to 3D modeling and mapped out street intersections, including elements such as crosswalks, transit lanes, sidewalks and traffic control signs. Students also explored how simple gears, levers, springs and ratchets make daily tasks easier, yet are used in more complex construction machinery.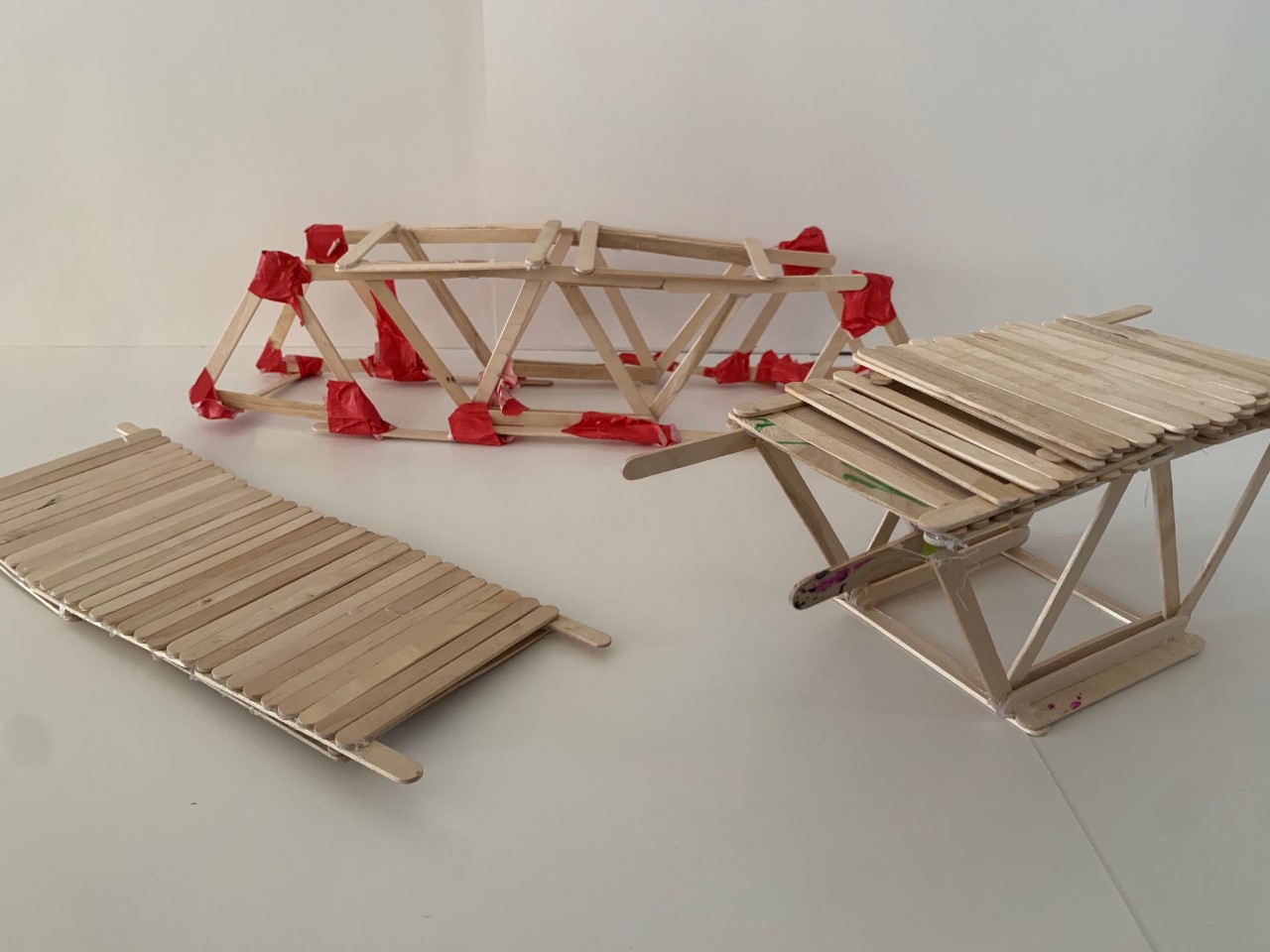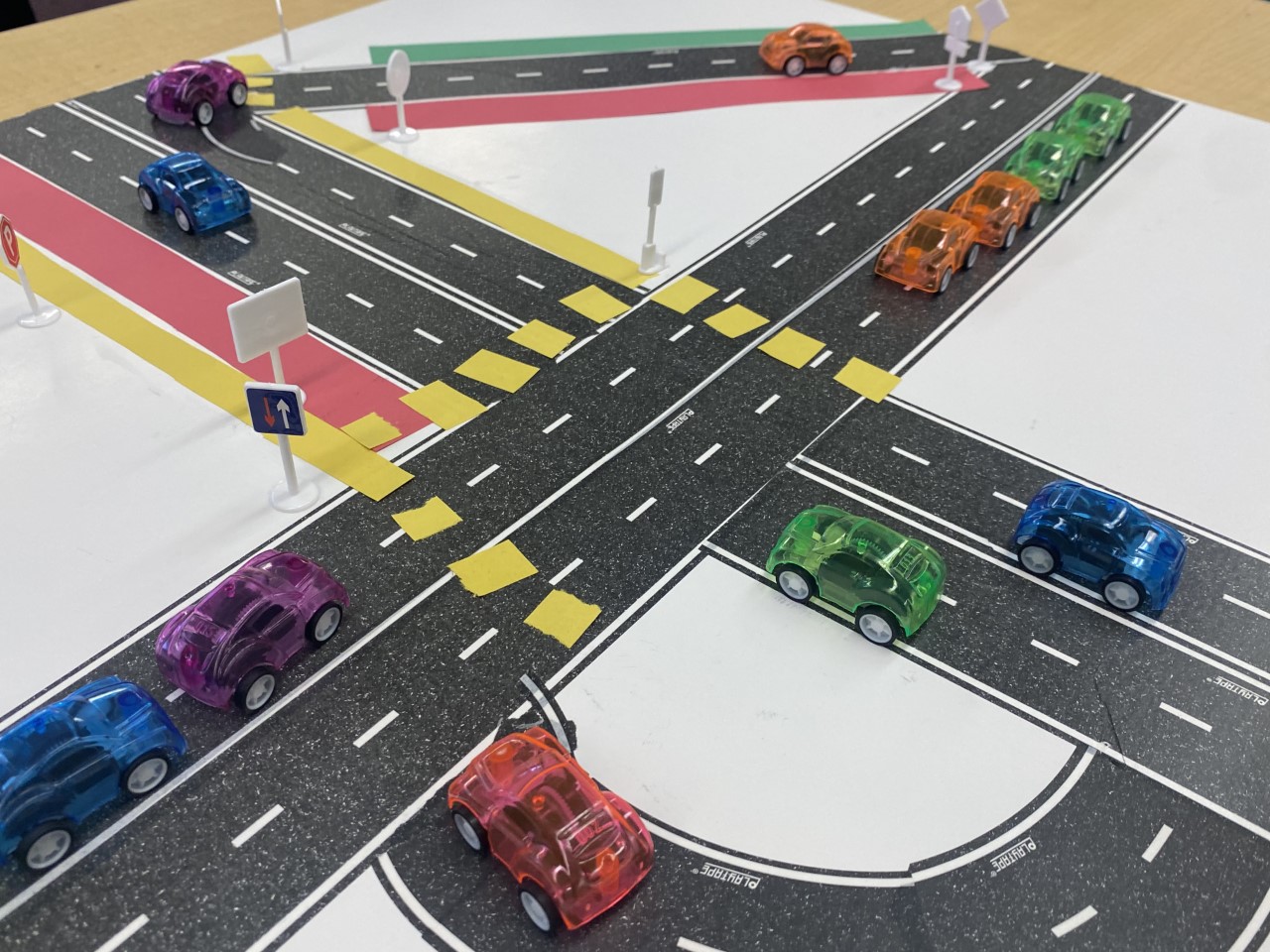 HISTORIC ALBINA NEIGHBORHOOD INFLUENCES IN LEARNING
Rounding out the 10-week program, students learned about the history of the Albina neighborhood and saw photos from past decades. These helped them to brainstorm and envision the community they want to see in the future.
Working with the students has been an enriching opportunity for the project team and has resulted in great ideas from these future leaders on what they would like to build in their community. In addition to fun ideas such as a donut factory, video game stores and pizza shops, the students wrote about having better sidewalks, bike racks, street lighting, police and fire stations, homeless shelters, parks and forested areas, transit stops and grocery stores.
The project team plans to return to KairosPDX Learning Academy next spring to engage with a new group of students and share more STEAM activities rooted in design, engineering and construction.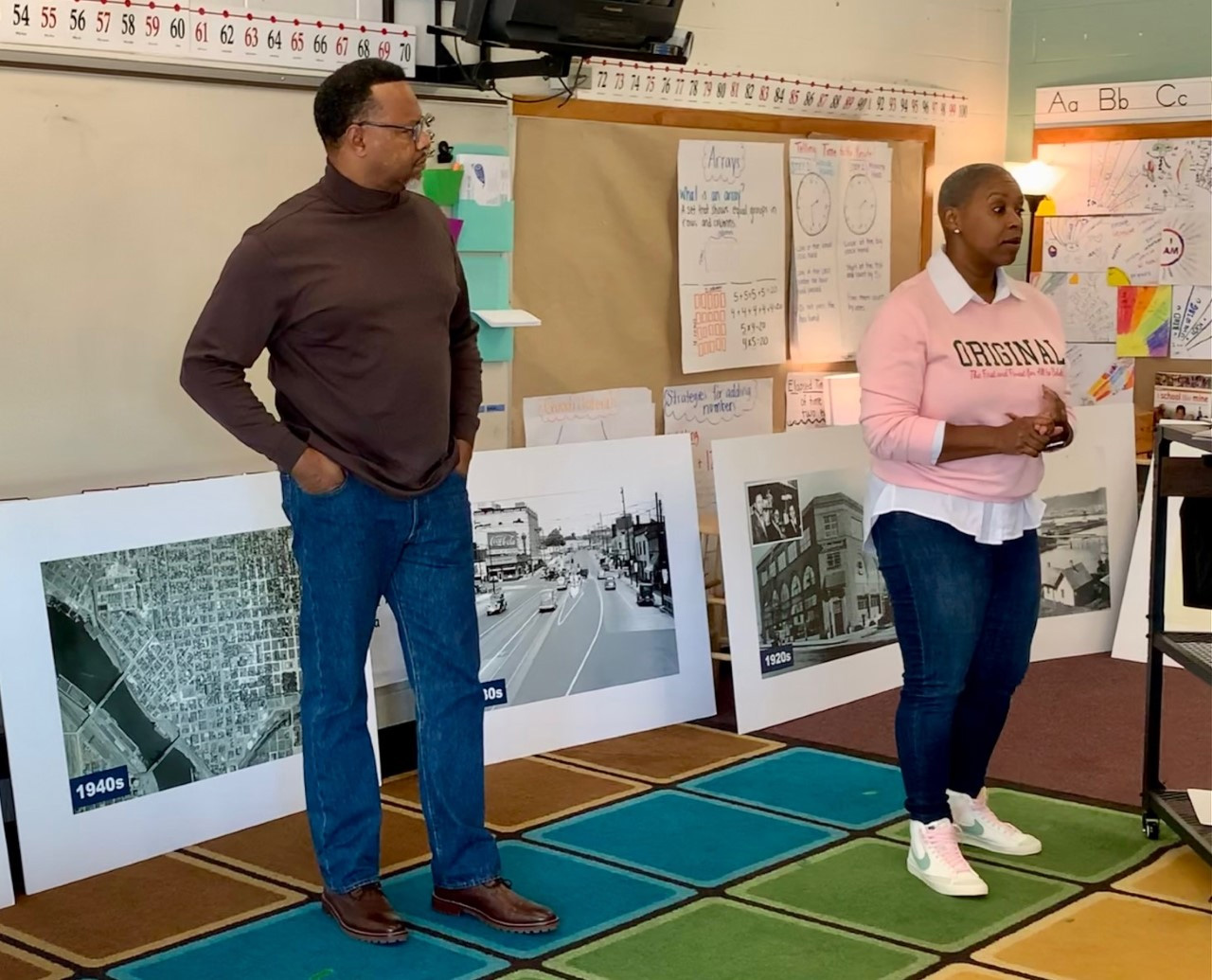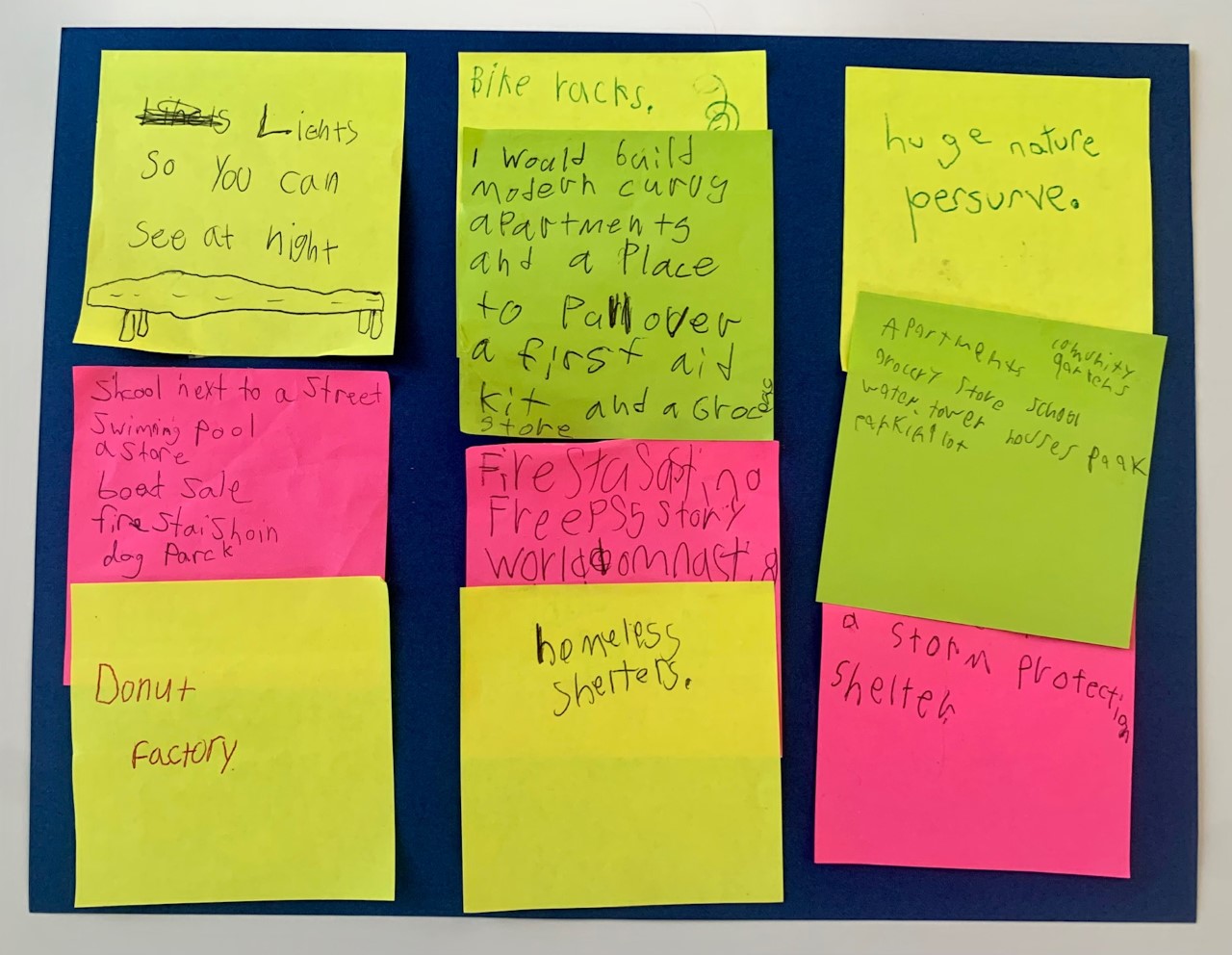 CELEBRATING THE LEGACY OF RUBY BRIDGES
As part of Ruby Bridges Walk to School Day last month, the project team greeted students, siblings and their guardians as they arrived at KairosPDX Learning Academy. Students received an information and activity book from the project team, while the grown-ups had the opportunity to learn about the project and take a survey about when they would like to hear a presentation on it. This was the project team's second year participating in the event.
ABOUT KAIROSPDX LEARNING ACADEMY
KairosPDX Learning Academy Public Charter School utilizes culturally responsive practices to cultivate full student engagement. The school focuses on closing achievement and opportunity gaps for children of color and has more than 70% minority student body enrollment. It is housed in the former Humboldt Elementary School building.